Sufjan. MF. Stevens. Guys.
Originally appeared in Beatroute Magazine.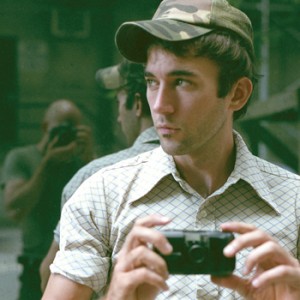 Many knew that Sufjan Stevens was making music before his breakout hit Illinois, but few knew if he would make music after. Stevens had grown tired of his voice and tired of trumpet. The soaring symphonics and veranda banjo of Illinois (characteristically more vegan raw than deep fried) took their toll and Stevens retreated, his output limited to a B-side collection and Christmas album. Before his latest EP, All Delighted People, which was released unceremoniously online in August, his only output was The BQE, an audio/visual suite about a highway. That project may have salvaged his career.
"It signalled a big sea-change for me in terms of my process," says Stevens. Commissioned by the Brooklyn Academy of Music and performed for the first time at the Howard Gilman Opera House, The BQE is in some ways a retrospective of his work to that point. He effortlessly nods at each of his major shifts in sound, from the sparse weirdness of A Sun Came to the electronic experimentation of Year of the Rabbit. It's a trend that continues on All Delighted People, all made possible by the experience.
"(The BQE) kinda sabotaged the mechanical way of approaching my music, which was basically narrative long-form. It really opened things up for me. It also confused things as well. I don't think I ever really fully recovered from that process."
Though the pressures of success can grate on any artist, Stevens maintains that the fatigue he felt was an internal struggle more than a struggle with his creativity.
"I think I was getting tired with myself. My voice was really starting to get on my nerves."
That creativity was and is identified by an incredible breadth. In his career, Sufjan Stevens has produced songs about flocks of birds ("Seven Swans"), Polish heroes of the American Revolution ("Casimir Pulaski Day") and the flatulence of Superwoman ("Super Sexy Woman"), and he has imparted enough sympathy to a monster to make Milton blush ("John Wayne Gacy, Jr."). For much of his career, these moments have existed within explicit frameworks. The BQE, a collection about the expressway running through Brooklyn and Queens in New York City, came on the heels of the aborted "Fifty States Project." With Michigan and Illinois completed, Stevens said the project was "such a joke" in an interview with Paste Magazine. Regardless, for the first time in years, Stevens is working without a net.
"I think it's really good for me. It was such a relief to just write a song on instinct and allow myself to be impulsive." Of his creative past, he adds, "I think the enforced conceptual boundaries are really healthy and helpful, but they can be restrictive and can hinder exploration."
The All Delighted People EP embraces that flexibility with Illinois-style quick hits ("Heirloom") and BQE-reminiscent indulgences clocking over fifteen minutes ("Djohariah"). Whatever the form, Stevens seems to have finally come to equilibrium, and hints that any past misgivings are receding.
"I love denying myself the fundamental tools of the trade. I love giving myself obstacles. It feels like starting over. It never really gets old."