Originally in Beatroute Magazine. Choice Cuts is a list of the top local albums of the year, and these are the ones I did reviews for.
Pink Mountaintops – Outside Love
Always defying shoegaze, the ever-inventive Pink Mountaintops issued the intensely layered and evocative Outside Love to a storm of praise. Equal parts rousing and introspective, late album standout "The Gayest of Sunbeams" closes out one of the year's best with a track that's as infectious as it is skillfully written.
You Say Party! We Say Die! – XXXX

The Abbotsford five-piece has finally decided on a sound, ditching dance-punk textures for a little more shine and gloss. Becky Ninkovic's vocals ring clear over their tested formula of charismatic guitars and punchy beats. Howard Redekopp lends his expertise to craft a sound that remains fresh and vital.
Yukon Blonde  – Everything in Everyway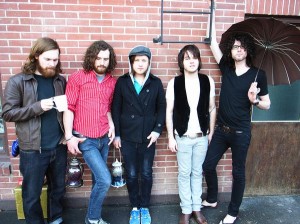 A massively promising EP from an already exciting band, veteran go-to opening act Yukon Blonde showcase their talents in this new offering. Thesis track "Nico Canmore" showcases a method and energy that excites and leaves you wanting more. The band formerly known as AlphaBaby is all grown up.